Edmundo Q. Quiocho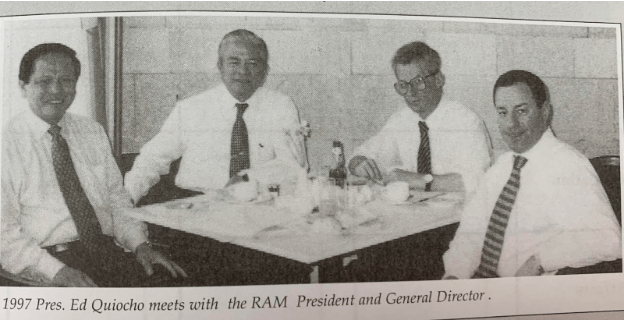 In May 1997, President Ed Quiocho had a meeting with Russian Mktg. Association President Alexander Braverman and General Director Alexander Ijorsky.
Pursuing further PMA's bid for stronger regional/ international ties, in October, President Quiocho met separately with Singapore Marketing Association President Chung Kun Pui and Indonesian Marketing Association President Hermawan Kartajaya.
Also, the PMA took time out to visit historic Corregidor Island, even as the leadership and the members undertook successfully the multifarious traditional and regular activities of the association.