Josiah  L. Go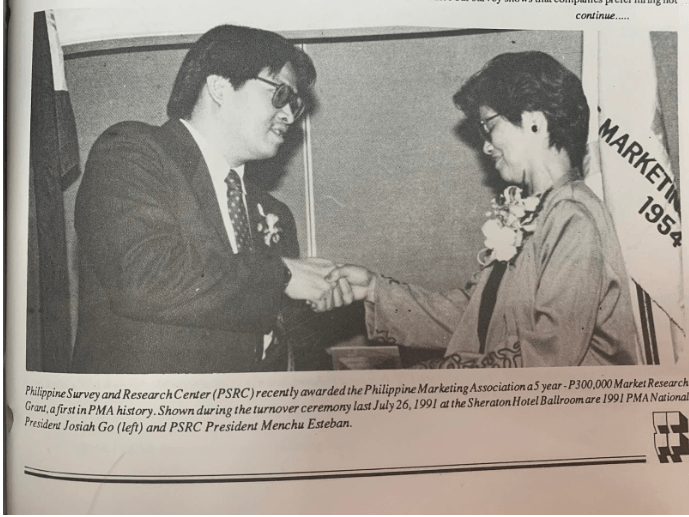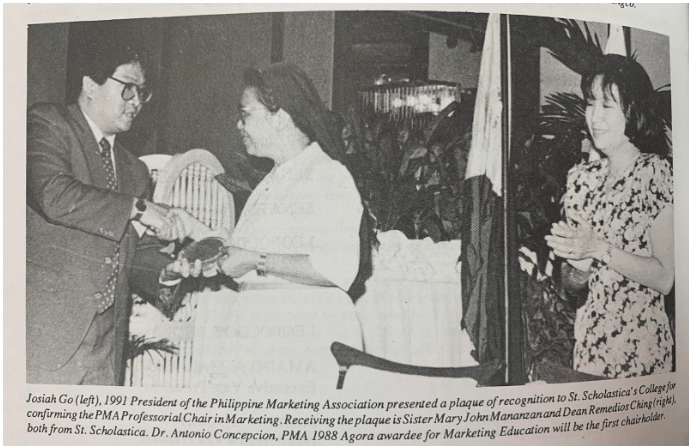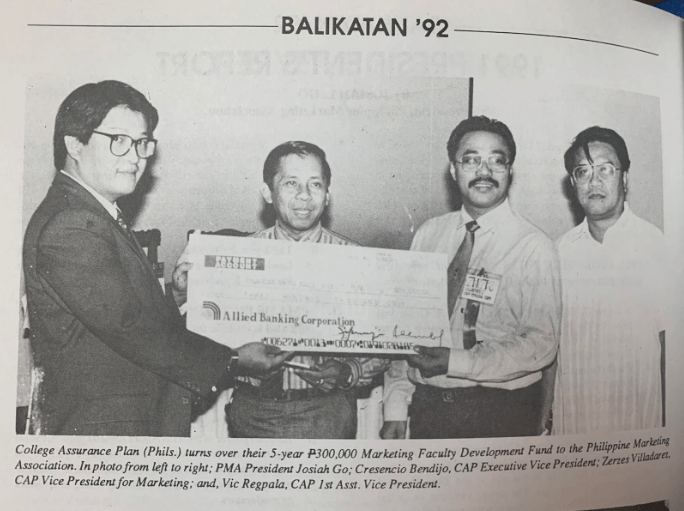 Josiah Go was elected youngest PMA president in 1991 It was under his term that a five-year P300,000.00 PMA-PSRC Research Grant was given by the Philippine Survey and Research Center headed by 1988 Agora Awardee for Marketing Carmencita Esteban.
A survey on the "Perception of Industry Towards Marketing Education and Quality of Marketing Graduates" validated an earlier survey that 80% of marketing practitioners feel that they are not getting good quality marketing graduates.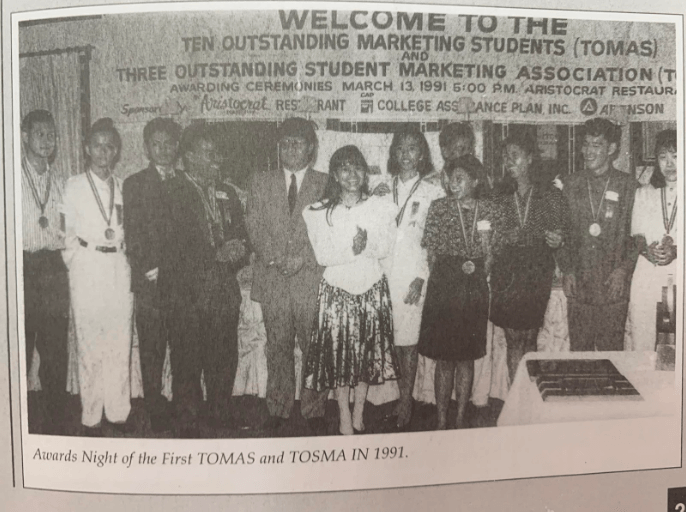 The 22nd National Marketing Conference was held and as a carryover of the 11th Agora Awards project, the First Agora Lecture Series was conducted at the Asian Institute of Management with 14 Agora Awardees acting as speakers or moderators. The first annual nationwide search for the Ten Outstanding Marketing Students (TOMAS) and the Three Outstanding Marketing Associations (TOSMA) was successfully implemented.
Two professional chairs of P500,000.00 were established the school year 1991-1992, while a five-year P300,000.00 Marketing Faculty Development Fund was donated by the College Assurance Plan Group of Companies. The five-year Marketing Development Plan authored by Go envisioned marketing as one of the most respectable degrees to take. A formal tie-up with the Philippine Association of Collegiate Schools of Business (PACSB) composed of deans of business schools nationwide was established*on January 22, 1991.