The opportunity is enormous!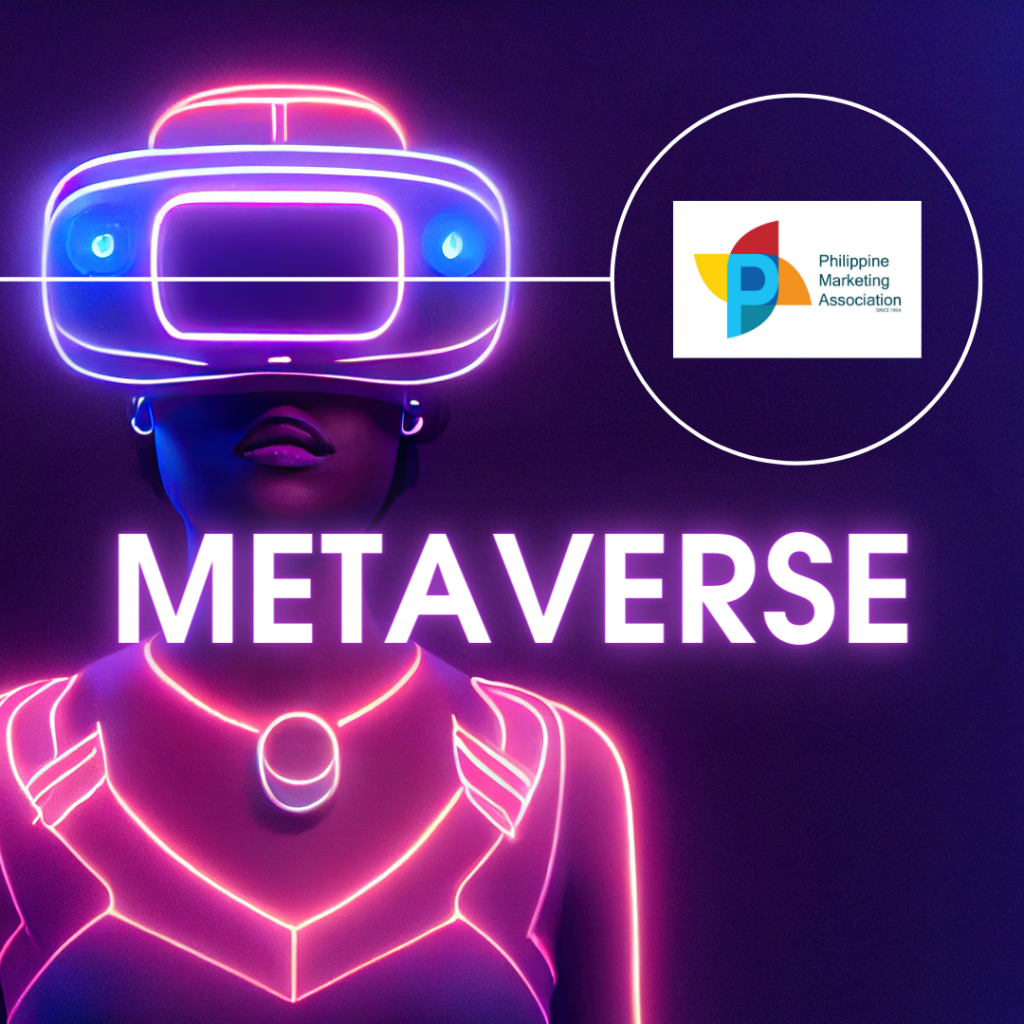 Metaverse is considered to be the next iteration of the internet, thus it is so vast and all-encompassing (it's similar to AI in its scope). By 2030, the metaverse is estimated to generate $4 to $5 trillion in value, which is roughly the size of Japan's economy, the third largest in the world.
Exponential growth is possible because of an alignment of several forces: the metaverse's appeal spans genders, geographies, and generations; consumers have already shown they are ready to spend on metaverse assets; they are open to adopting new technologies; companies are investing heavily in the required infrastructure; and brands experimenting in the metaverse are finding that customers are delighted.
The risk is not what you think it is
Despite fiascos in crypto and nonfungible tokens (NFTs); those are Web3 technologies that are related but not the same as the metaverse.
The biggest risk would be missing the wave of change that breakthrough technologies such as the original internet, AI, and the metaverse can unleash.
In an April 2022 survey, 95% of business leaders expect the metaverse to have a positive impact on their industry within 5 to 10 years, and 61% expect it to change the way their industry operates.
Why CEOs are interested
The metaverse's potential is so large because it combines the most promising top trends, including AI, immersive reality, advanced connectivity, and Web3. That's the main reason CEOs should be interested; another is that the metaverse touches on many parts of the enterprise. The CEO is the natural integrator who can marshal the company's resources to put together a coherent, value-driven response.
Two leading uses
Emerging uses of the metaverse are for both consumers and businesses. Soon, companies will likely offer a 3-D e-commerce channel using the metaverse. Consider two of the largest and most advanced uses below :
Brand marketing and consumer engagement
Many companies have already added the metaverse to their omnichannel marketing mix through Roblox, Fortnite, and the Sandbox. Nike has hosted more than 26 million visitors at Nikeland, its space in Roblox, selling over $185 million of NFTs for digital sneakers.
Now, companies are moving into the next wave of opportunities, including gamification, virtual reality (VR), and augmented reality (AR).
Starbucks Odyssey, the metaverse upgrade of the company's loyalty program, is uncovering this potential by offering virtual tours of coffee farms, playing a trivia game about Starbucks's heritage, and playing another game called Starbucks for Life. Points earned unlock new experiences, such as virtual instruction in making an espresso martini or a trip to a coffee farm in Costa Rica.
Amazon has added AR features to its apps, letting customers see what a product looks like in their own homes. IKEA does something similar, letting customers build a 3-D makeover of their home using AR tools.
In the metaverse, every asset, process, or person within and related to an enterprise can be replicated virtually—and connected. As a result, nearly every aspect of work can take place digitally before it does so physically. These digital twins or virtual replicas of physical settings and objects in a metaverse can generate data in real-time—far richer analyses can be generated to enable improved decision-making.
For instance, AB InBev built a digital twin of its supply chain and manufacturing, which allows adjustments to the brewing process and helps avoid production bottlenecks. Siemens built a digital twin of their Nanjing factory before breaking ground, avoiding mistakes that had been costly in the past. BMW, Renault, Hyundai, and many other automakers are also creating value through digital twins. Even professional athletes are using it: Emirates Team New Zealand won the most recent America's Cup in part through an innovative digital twin.
A long way to go
Truth to tell, the development of the metaverse can take longer as this would be the result of an accumulation of incremental technological advances, evolving consumer demand, and cycles of experimentation. The technology is not yet ready to support the metaverse at scale: advances in 5G networks, edge computing, hardware, and software must come online (they're in progress).
At the moment, audiences are primarily gamers and the technically savvy, and many metaverse transactions are made in cryptocurrency. There is also the absence of connection among all the various partial metaverses (Roblox, the Sandbox, and many others). The integrated or true metaverse is a long way off.
What CEOs could do now
71% of the 79 largest consumer firms globally have already put down stakes in the metaverse while others are watching carefully and making plans; very few will be untouched by the metaverse. The most potential will be coming from banking, manufacturing, media, professional services, retail, and telecommunications.
CEOs and marketers in any sector can take 3 steps to position their companies well for the metaverse's eventual takeoff.
Start asking, "Why does the metaverse fit into our growth and innovation agenda?" Decision-makers need to figure out how the metaverse factors into the current business model and what the company's customers are excited to do in the metaverse.
Identify and prioritize practical use cases that suit the company's strategy and then develop the concepts, business cases, and road maps for those use cases.
Champion the cause with the CEO setting the vision and choosing leaders for each use case and initiative. Functional leaders might take the lead on these to ensure that the initiatives are closely embedded in functional agendas.
Many companies will want to partner with specialist providers for hardware, software, and metaverse-related development services (such as VR design and development or game engines). Testing and learning—and asking the right questions along the way—are essential to bridging the gap between expectations and results.
https://www.mckinsey.com/capabilities/growth-marketing-and-sales/our-insights/a-ceos-guide-to-the-metaverse?cid=soc-web